Rainbow Summer Program is a six-week, June 14-July 23rd, summer enrichment program for 36 children who have completed grades K – 8. Curriculum emphases include:
literacy and reading
leadership development
health and nutrition
cultural enrichment
parental involvement
social action and community service
For information about this summer's virtual program, view the video below:
Rainbow Summer Program is located in Rosedale, a neighborhood of Kansas City, KS, which is ethnically diverse and mostly low-income. The children who attend reflect the diversity in the surrounding community. Rainbow Mennonite Church has hosted a Summer Program since 2007. The program costs $90,000 annually and is funded through a combination of generous donations from the community, grants and program fees.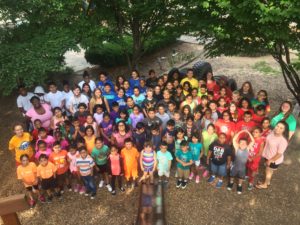 For more information, email Samanthe Burton-Bosket  at